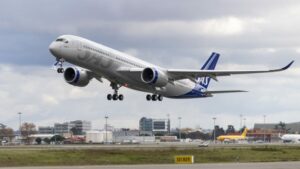 SAS has surprisingly announced that the company is opening a new line from Copenhagen to Bangkok.

SAS writes that the route is opened to strengthen the company's offer, and to meet the growing demand for trips to Thailand.

Following this route expansion, travelers can fly directly to Bangkok three times a week in both directions with Airbus A350 aircraft. This applies to night flights. It is a winter route, and will be flown with an Airbus A350 machine that has 300 seats and three travel classes: SAS Business, SAS Plus and SAS Go.

The first departure is scheduled from Copenhagen on 30 October 2023. There will be departures on Mondays, Wednesdays and Fridays. The company writes that it is conditional on the authorities' approval for the new route.

- The Bangkok route is a perfect gateway to all of Thailand and an excellent option for both business and leisure travelers, says Anko van der Werff, CEO of SAS, in a press release.

That SAS chooses Copenhagen is not surprising. The company has gradually sourced most of its long-distance routes from the Danish capital.

SAS will fly in competition with alliance partner Thai Airways, which resumed the Bangkok route long ago. Thai has also resumed its route from Stockholm to Bangkok.

Oslo Airport also normally has a Bangkok route with Thai, but it has not started yet after the pandemic. There is no information on when it will possibly reopen.